Safe, Efficient, Convenient, and Large Scale Hydrogen Storage and Transportaion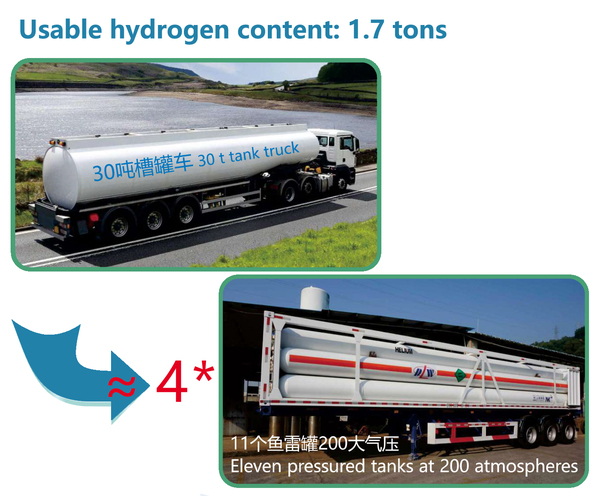 The LOHC technology (Liquid Organic Hydrogen carriers)under ambient temperature and ambient pressure is safer and more convenient in terms of hydrogen storage and transportation, with the advantage of low cost. Since the LOHC/H-oil are both liquid,the bottleneck of flammable and high cost could be effectively broken during the storage and transportation of hydrogen.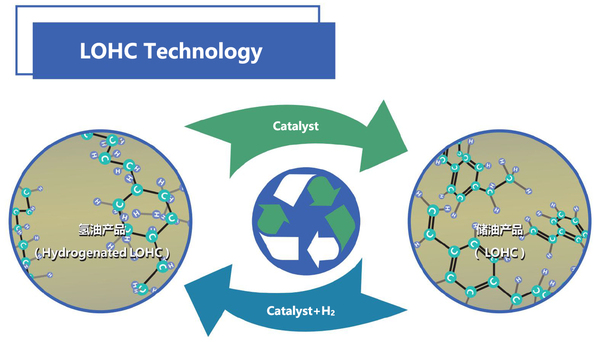 For the storage of hydrogen, Similar to the conversion of petroleum into gasoline by catalytic hydrogenation in a refinery, the storage process of hydrogen is realized by catalytic reaction between hydrogen and LOHC, namely liquid organic hydrogen carrier, a specific class of liquid organic compounds. The release of hydrogen can be accomplished through a catalytic process under ambient pressure and relatively mild conditions, and the dehydrogenated carrier can be reused and recycled repeatedly.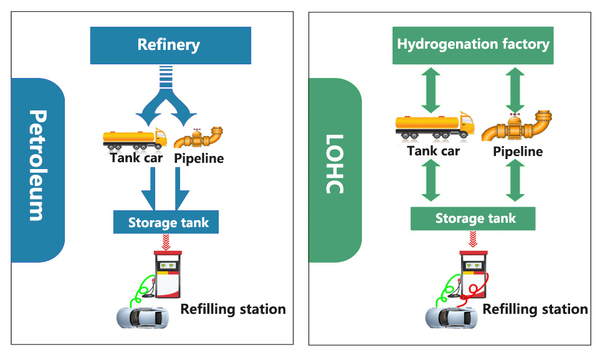 The organic hydrogen carrier and its hydride (H-oil) are both liquid under ambient temperature and pressure with stable chemical properties and non-flammable, which can be produced on a large scale. The storage and transportation of hydrogen can then be realized by using the existing oil-based energy infrastructure.